HAPPY EASTER/Joyeuses Pâques !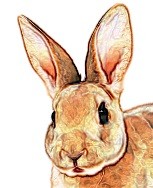 Hello to all of you!
As you will have noticed, Easter takes place between March 22nd and April 25th. Comme vous avez pu le remarquer, Pâques a lieu entre le 22 mars et le 25 avril.
In fact, the date varies from one year to another because it is set according to the lunar cycle. En fait, la date varie d'une année à l'autre parce qu'elle est fixée en fonction du cycle de la Lune.
Easter is late this year! Pâques tombe tard cette année !
Sometimes, Easter falls early, but not this year! Quelquefois, Pâques tombe tôt, mais pas cette année !
At Easter, we often eat lamb = A Pâques, on mange/nous mangeons souvent de l'agneau
Some vocabulary and customs:
Good Freiday = Vendredi Saint
On Easter Day, … = Le jour de Pâques, … (complément de temps)
Easter holidays = Les vacances de Pâques
Easter Sunday = Le dimanche de Pâques
Easter Monday = Le lundi de Pâques
To hide the Easter eggs = Cacher les oeufs de Pâques
Hunting eggs = Chasses aux oeufs
Egg rolling = Courses d'oeufs (traditionnel en Angleterre : on laisse rouler un oeuf du haut d'une colline)
Easter rabbit = Le lapin de Pâques
Easter bunny = Le lapin de Pâques / US: Lapin imaginaire de Pâques qui distribue des surprises aux enfants
Simnel cake = Gâteau de Pâques anglais
Hot cross buns = Petits pains anglais de Pâques
And you, what are you going to eat?
I wish you a happy Easter!
Cathy