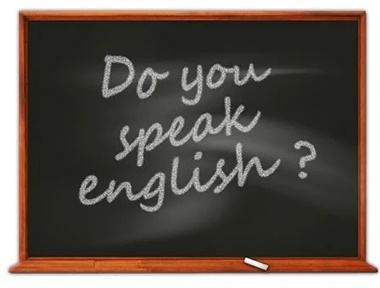 Subordinate clauses or les Subordonnées en anglais. La concordance des temps en anglais. De quoi parle-t-on exactement ? Quel temps de verbe utiliser ? Pour bien comprendre, voici le corrigé de l'exercice.
Regardons de plus près les Subordinate clauses or les Subordonnées en anglais à travers les exemples suivants :
SUBORDONNÉES
Dis-moi dès que tu auras terminé.
Tu devras attendre (jusqu'à ce) qu'elle rentre pour sortir
Quand il aura 10 ans, il saura par lui-même ce qui est bien ou pas.
Tant que tu ne m'auras pas tout dit, tu ne pourras pas aller jouer.
Pendant que je ferai les courses, tu pourras t'amuser au parc.
Il est parti avant que son amie ne puisse le voir.
Au cas où tu ne le saurais pas, j'ai déjà fait ce que tu m'as demandé.
Je te le dirai quand il sera parti.
Il fera comme ça lui plaira même si ça ne me plaît pas.
Il pourra partir dès que les choses iront mieux.
Tu ne peux pas sortir avant qu'elle soit là.
Tant qu'il restera des choses à finir, ils ne pourront pas s'en aller.
Après qu'ils auront nettoyé l'appartement, les gens pourront s'installer.
Il veut toujours partir avant d'avoir terminé.
Ne me dérange pas à moins que ça soit vraiment important.
Je l'aiderai à condition qu'il vienne bientôt.
Ils durent attendre (jusqu'à ce) que tout le monde soit parti pour parler sérieusement.
Je ne te le dirai pas à moins que tu me promettes de ne rien dire à personne.
KEY
Tell me as soon as you have finished! (PRESENT PERFECT)
You will have to wait until she comes to go out. (PRESENT)
When he's ten (PRESENT), he'll know by/for himself what's right and what's wrong/what is not (right).
Until you tell me everything (PRESENT), you won't be allowed to go and play/you can't go and play.
While I do the shopping (PRESENT), you can have fun at the park.
He left before his friend was able to see/could see him. (SIMPLE PAST)
In case you don't/didn't know (PRESENT or SIMPLE PAST), I've already done what you asked me to do.
I'll tell you when he's gone (is gone or has gone = PRESENT PERFECT).
He'll do as he likes (PRESENT) even if I don't like it.
He will be able/allowed to leave or he can leave as soon as things get better. (PRESENT)
You are not allowed to/You can't go out until/before she comes/is there. (PRESENT).
As long as there are things to finish (PRESENT), they won't be allowed to leave.
After they have cleaned (up) the flat, the people will be able/allowed to settle down. (PRESENT PERFECT)
He always wants to leave before he has finished. (PRESENT PERFECT)
Don't disturb me unless it is really important. (PRESENT)
I will help him provided that/on the condition that he comes soon. (PRESENT)
They had to wait until everybody had left to speak seriously. (PAST PERFECT)
I won't tell you unless you promise not to tell anybody anything. (PRESENT)
Remarque
AS SOON AS
Au passé, les temps sont les mêmes en français qu'en anglais :
Il est parti dès qu'il a pu = He left AS SOON AS he was able to leave.
Si mon article vous a intéressé, sachez que je donne des cours pour tous niveaux sur www.apprendre-l-anglais.net. A bientôt !  Cathy