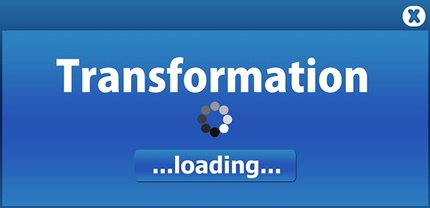 Aujourd'hui, nous abordons les verbes de transformation. Combien de fois vous êtes-vous trouvé confronté au doute quand vous deviez traduire votre pensée en anglais ? C'est normal, surtout au début, mais pour que cela arrive de moins en moins souvent, voici un petit sujet qui vous aidera à mieux vous en sortir en toute situation :
GENERAL VERBS

Voici différentes manières de traduire en anglais les verbes "devenir, se transformer ou muter", les verbes de base intransitifs :

Devenir … = to become …, to go …, to get …, to turn (into) …, to come …
Se transformer en … = to change into …, to transform into …, to turn into …
Muter = to mutate
Sur l'ESPACE PRO, vous découvrirez des verbes qui expriment l'idée de :

SE TRANSFORMER POUR LE MIEUX
SE TRANSFORMER POUR LE PIRE
ainsi que des verbes avec

SPECIFIC MEANING
comme :
Augmenter = to increase, to rise, to grow, to go up
Bronzer, brunir = to tan, to get a tan, to go braun
et plein d'autres…
CLIQUEZ SUR L'ESPACE PRO EN HAUT, je vous y attends !